2-Minute Crash Course: How to Set Customer Expectations in COVID Cleanup Contracts
1 Minute Tip on Mechanic's Liens
Maximizing Your Collections
Restorer Defeats State Farm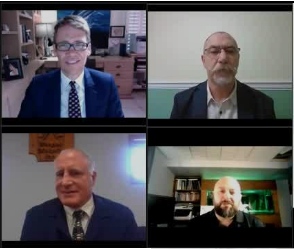 These are unprecedented times as the world hasn't seen a pandemic in decades. Our industry is looking for some clarity as we work collectively to fight the spread of COVID-19. Watch this discussion hosted by Encircle as panelists Kris Rzesnoski, Ed Cross, Norris Gearhart, and, Michael Pinto take a closer view of the challenges of the workflow restorers may encounter. Watch. test
Listen to the IAQRadio episode of July 23, 2010, featuring a discussion of recent legal developments in the restoration industry, hosted by Cliff Zlotnik and Joe Hughes.
Important Statutes that Apply to Restoration Contractors
Del Monte Case Does Not Preclude Assignment of Claims (American Automobile)
U.S. District Court in Hawaii Refuses to Enforce "No Assignment" Provision (Standard Mutual)
One hundred and sixty-nine legal actions were taken against both licensed and unlicensed contractors after the Contractors State License Board (CSLB) conducted three undercover sting operations and 46 sweep operations around California. Read more.
Remember that it is illegal for contractors or subcontractors to accept or pay referral or "kick-back" fees in order to secure construction or remodeling projects. Violators may face fines or disciplinary action against their license. More information.