Attorneys Representing Cleaning & restoration Companies
Mishandled claims or incorrect contracts can cost your company enormous amounts of time and money and can leave you feeling frustrated and stressed. And honestly, it's wrong to not get paid if you've performed agreed upon services correctly.
We have dedicated our careers to advocating for the legal and financial interests of the property damage restoration industry
Xactware Founder, Bill Loveland, Responds to Questions from Ed Cross About Xactimate.
Xactware Founder, Bill Loveland, takes the stage at RIA's 2019 Fire Summit after expressing a desire to set the record straight about what he had heard from AGA.
He agreed to take questions and responded to pointed questions from Ed Cross about the accuracy and stagnation of Xactimate prices, the imperfectness of their system, their intention that Xactimate prices only be used for "reference," and Xactware's commitment to work with RIA to improve the process.
Latest News and Resources
Collection Hassles? Along with high quality workmanship and good people skills, good contracts and documentation are the most important tools to prevent collection hassles such as, operational inconsistency, strained customer relations and expensive and time-consuming legal controversy. They should be professionally-prepared and reviewed annually by an attorney. This adds a layer of protection in the…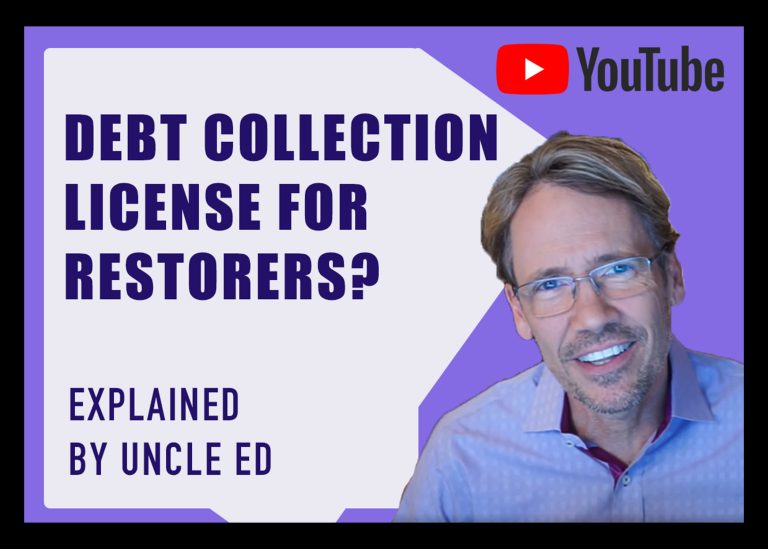 The Debt Collection Licensing Act takes effect on January 1, 2022 and requires licenses of those who, in the ordinary course of business, are "regularly" engaged in the business of collecting debts owed by individuals for goods and services, subject to certain exceptions.
Releases do not prevent lawsuits.  A valid release cannot prevent you from being sued.  Rather, they are defenses to the lawsuit that can defeat the claims.  The existence of a valid waiver can also be a deterrent to anyone who is considering filing a lawsuit.