Known as "The Restoration Lawyer," Ed Cross has given over 75 invited presentations to RIA, CFI, Connections and other national groups. He has published over 35 articles on legal issues affecting the cleaning and restoration industries. He is the director of the Restoration Industry Defense Alliance (RIDA), the author of the "Restoration Lawyer Newsletter" and "Standardized Contract Forms for the Cleaning and Restoration Industries," and the Moderator of the Restoration Law Group on LinkedIn.
The Law Offices of Edward H. Cross has extensive experience in a broad array of indoor environmental issues, including water damage restoration, building-related illnesses, risk management for contractors and building owners/managers, water damage restoration contracts, assessment of water loss insurance coverage issues and many related areas.  A particular area of the firm's interest lies in governmental tort claims related to sewage backups, an area where the firm has enjoyed great success.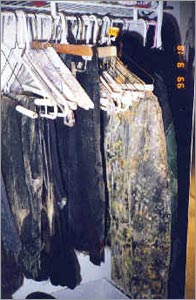 Edward H. Cross earned certifications as a Certified Indoor Air Quality Professional (CIAQP) and a Water Damage Restoration Technician (WRT). His WRT certification was issued by the Institute of Inspection, Cleaning & Restoration Certification (IICRC, now known as The Clean Trust), which publishes the Standard and Reference Guide for Professional Water Damage Restoration – S500 and Mr. Cross was on the editing committee for the second edition of that consensus document. He was also a major contributor to the IICRC's S520 Standard and Reference Guide for Professional Mold Remediation. The IICRC was formed in 1972 to serve as an independent, non-profit certification body, to set and promote high standards and ethics; and to advance communication and technical proficiency within the inspection, cleaning and restoration service industry. For more information, see www.iicrc.org .
The Decay of Mold Litigation
After the boom of mold cases in the mid-1990's, inexperienced attorneys tried to cash in on the boom and carelessly filed thousands of frivolous mold claims across the country. This damaged the credibility of legitimate mold claims. Courts began rejecting mold-related illness claims on grounds they were based on junk science. The stigma caused the insurance industry to be overly skeptical about mold claims. This was the result of hysteria caused by news media, and a large number of undereducated environmental consultants who failed to help building occupants distinguish between fact and fiction about indoor air quality. Claimants have a legal duty to mitigate their damage. The medical community has widely reported that mold-related illness tends to subside once the contamination is remediated and the occupant stops occupying contaminated structures. Hence, provable legal damages are often limited to short-term illness. As a result, the labor and expense required to prove a mold-related illness claim often exceeds the value of the claim. Virtually all of the prominent attorneys who once achieved large results in mold cases have stopped taking them entirely.
Mold, Fungi and Water Damage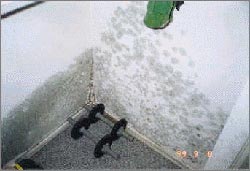 Many occupants of water-damaged buildings make poor selections of medical providers. This results in poor medical advice and a weak medical claim.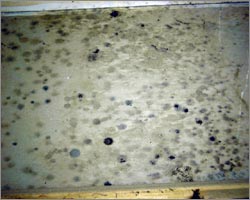 Defenses to Indoor Environmental Claims
Statutes of limitation impose strict deadlines on the filing of lawsuits. If suit is not filed before the deadline, it will be barred and the claimant will recover nothing. See Litigation Crash Course to learn more about the process of a lawsuit.
Causation and Problems of Proof
Each indoor environmental cases carries its own dynamic set of intricate scientific, medical and sometimes psychological issues that must be studied thoroughly before proceeding to litigation. Indoor environmental cases can be very difficult to prove, and many attorneys are not equipped to adequately prosecute them. Many claimants fail to meet their burden proof as to the required element of causation. Laws vary among jurisdictions, but generally, a plaintiff in a toxic exposure illness case must be able to prove to a reasonable degree of medical probability that the exposure was the cause of the symptoms. The evidence is usually countered by evidence that the illness was actually the result of some other condition, such as a pre-existing illness, social issues such as substance abuse, poor health habits or some other event or exposure that was not caused by the defendant
Fact vs. Fiction
Despite the investment of billions of dollars in investigation, litigation and research, the subject of "toxic mold" remains widely misunderstood. We understand the nuances of this complex area and can provide practical solutions to difficult legal and financial problems relating to indoor air quality. Our mission in mold cases is to dispel the myths about indoor environmental issues and resolve the confusion and disputes about microbial contamination. We defend business entities accused of causing or exacerbating problems related to toxigenic mold (fungi) such as Stachybotrys chartarum (atra).
Mold will not grow without moisture. Mold is everywhere in our environment, even in clean buildings. The presence of mold indoors is not normally a cause for concern. Mold testing is expensive and the results are often inconclusive. The United States EPA advises against mold testing in many situations. If mold growth is visible, it should be removed, and testing is not generally necessary to remove mold. In other words, the methods for mold removal are the same regardless of the type of mold. However, testing can be helpful to determine the location, source and in some instances, can help determine whether mold is old or new.
If mold is everywhere, but some people are sick due to mold, how do we know if mold is the cause of a toxic health effect? The dose makes the poison. In other words, the mold will not cause health problems until it reaches a sufficient level of concentration. However, different individuals have different levels of sensitivity. These variables present significant obstacles to individuals pursuing legal claims for toxic illness caused by mold. In most cases, the dose is expensive and difficult or impossible to establish forensically. Those with health concerns about mold should see a qualified allergist or occupational health physician with experience evaluating mold exposures.
Occupants often cause or contribute to indoor air quality problems by failing to ventilate and clean the spaces they occupy and failing to promptly dry water-damaged building materials.
The Law Offices of Edward H. Cross works closely with leading experts in this field (of which there are few) in order to help distinguish between illness caused by exposure, and illness that exists irrespective of any environmental exposure, and has successfully defended mold claims since 2000.
See our list of Representative Clientele.