Employer's COVID-19 Protection Crash Course
$250.00
Description
Last Updated: September 9, 2020
Businesses are under attack with lawsuits arising from COVID-19, and aggressive plaintiffs' lawyers are arguing exceptions to workers compensation rules in order to sue employers for monetary damages in civil court. 
A series of new laws, including the Families First Coronavirus Response Act (FFCRA) imposes legal duties on certain employers to provide paid leave to employees under a variety of scenarios, even when the employee does not have COVID-19.  Employers are now required to distribute certain notices to employees explaining their new rights.  Many employers are unfamiliar with the act and its requirements, but violating it can have severe legal and financial ramifications.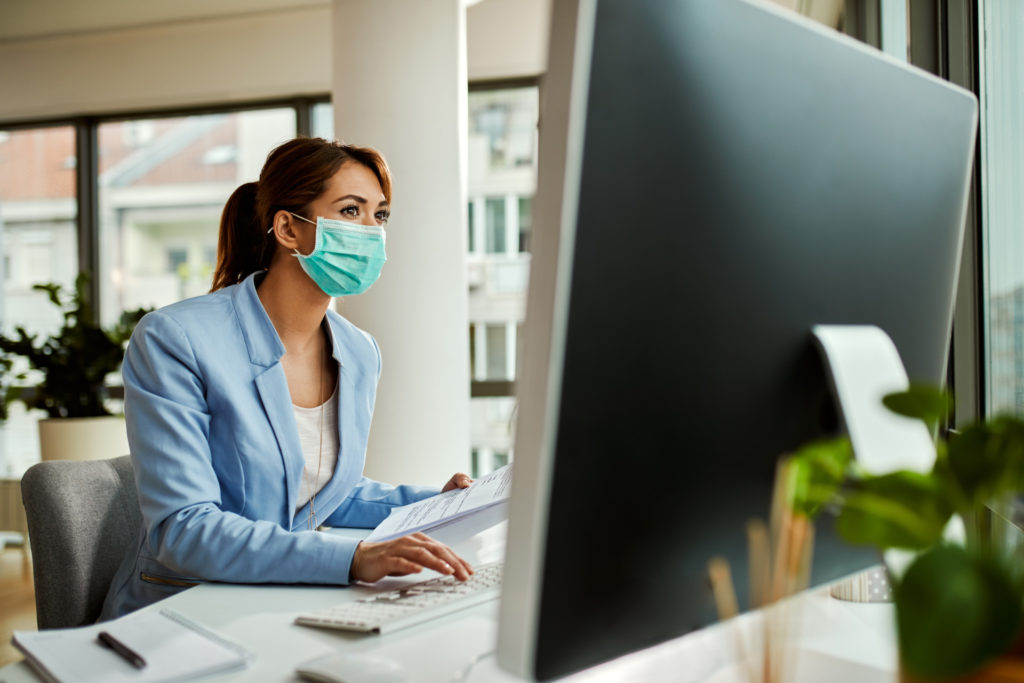 Employers are getting sued for failing to identify and isolate employees exhibiting symptoms of COVID-19.  Do you have an organized system to consistently protect your employees from transmission of COVID-19 in your workplace?  If so, have you carefully recorded each employee's temperature each day and documented that each worker has no COVID-19 symptoms before starting work each day?  Good risk managers say: "If it's not in writing, it didn't happen."
If you get sued, can you prove that you ordered all employees to stay home if they are sick, and to confidentially report COVID-19 symptoms?   That can be accomplished with an Employee COVID-19 Protection Agreement signed by each member of your team.  They're more likely to be vigilant if they sign a written agreement, and if they're more vigilant it will reduce the spread of the lethal virus. 
The risk does not end with collecting health information and sending people home.  Employers have to use special care in the handling of the medical information of each employee to as to avoid a lawsuit for invasion of privacy.
If you've seen the COVID regulations that apply to employers, you may be bewildered.  If you're trying to run a business, you probably don't have time to process all of that.  Most employers do not understand how to prepare to build a defense. 
These are just some of the reasons why we created the Employer's COVID-19 Protection Crash Course to take the mystery out of these rules, to reduce employer's legal expenses, to save many hours of research wading through densely-worded regulations, and to provide quality documentation to help form a plan to minimize the transmission of COVID-19 in the workplace, and keep workers safe and focused on their work.

The Course simplifies the complex regulations employers are expected to obey and so they can minimize their legal exposure.  It explains how to comply with the laws requiring protections of employees from COVID-19, and how employers can create strong documentation to protect themselves from lawsuits.
The course includes lively videos where Ed Cross, a nationally-renowned speaker, breaks down complex legal issues into simple steps you can take today to protect your people and your business. 
The robust course includes the following:
Video Instruction explaining the fundamentals of employer's duties under OSHA, CDC, FFCRA, the exceptions to workers compensation, and the laws of many states, and explain a simple method to develop a plan to reduce the risk of COVID-19 legal claims.
A friendly Employee COVID-19 Safety Agreement:  A written commitment that your employees will stay home of they're sick, notify you if they have COVID symptoms or if they've been around people sick with COVID-19, and other rules, in both English and Spanish. 
FREE links to your state's latest health screening and mask requirements. 
FREE bonus forms including a Federal Notice that most employers must provide to their employees, OSHA Hazard Assessment Checklists, Investigation Reports, CDC's Resuming Business Toolkit, FFCRA Notice, CDC Guidelines to share with employees, and more
A total of more than 50 pages of material in all.
This Course isn't OSHA training and it doesn't teach you how to disinfect.  Instead, it's an overview of the relevant legal issues for employee safety, with a collection of key legal documents, and a streamlined explanation of how to set up a plan to minimize your legal exposure in a series of lively videos.
It's available here for immediate download, for a fraction of the cost to hire a lawyer.  It general information and not a substitute for legal advice, but is a great way to greatly reduce your legal expenses because we did lots of the work for you! 
It's cheap insurance, and your satisfaction is 100% guaranteed.  Like all of our products, if you are not completely satisfied, we will refund your money, no questions asked. 
Remember, if your workers aren't healthy, your BUSINESS isn't healthy!
You can control COVID in the workplace IF you're proactive.