Legal counsel with expertise in the particular issue being alleged should be engaged promptly when there is an indication an employee may have a complaint with regard to COVID-19 in the workplace. All insurance companies should be placed on notice of the potential claim. Unfortunately, however, many insurance companies are denying coverage for COVID-19 claims.
As a threshold matter, some lawsuits may be dismissed if the court concludes that workers compensation applies to the claim.  Most work related illness and injury claims go through the workers' compensation system, which guarantees the employee (or his or her estate) a recovery for the injury while at the same time precluding the employee from bringing a direct claim for damages against the employer.  However, there are exceptions and nuances explained here. If the employer is unsuccessful in obtaining a dismissal, the outcome in court will turn on the quality of the parties' evidence and the skill with which it is presented.
Many lawsuits are won or lost based on the quality of the documentation maintained by the parties. Information contained in written documents is often taken more seriously in court than oral testimony. It behooves employers to have a highly organized system for the collection, organization, and maintenance of evidence that they took reasonable precautions to protect the health and safety of their employees, and that they were familiar with, and abided by CDC and OSHA Guidelines.
Unfortunately, however many employers are not tracking daily information regarding the health conditions of their employees, and this place has other employees at risk of contracting COVID-19 in the workplace.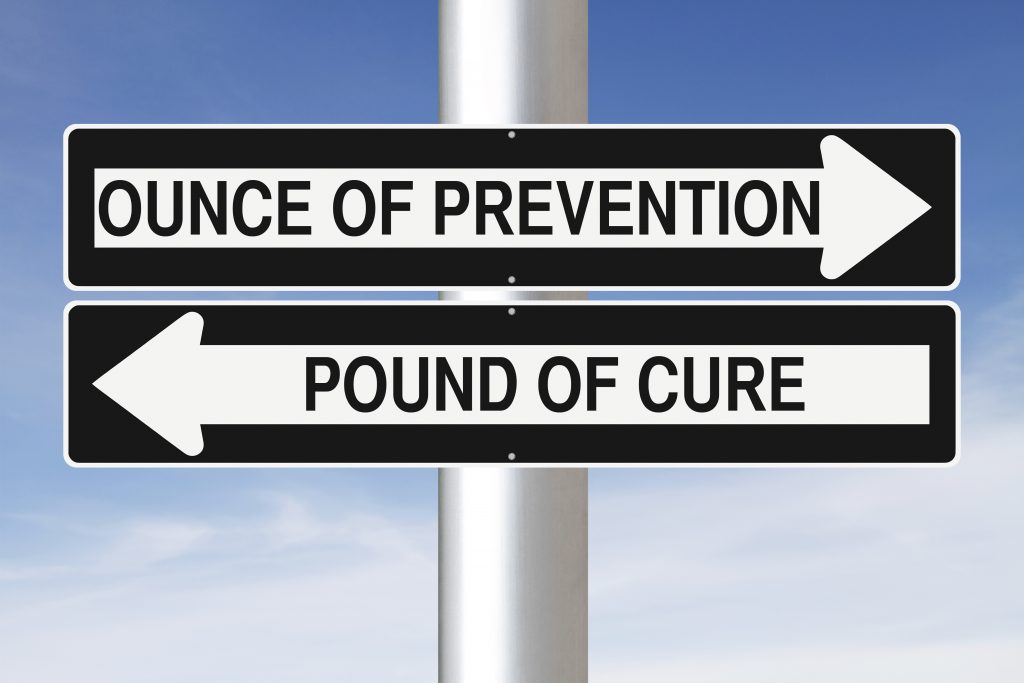 Of course, the goal is to prevent lawsuits rather than to defend them.  One good way to prevent a COVID-19-related lawsuit is to consult with local counsel before terminating the employment of a worker for reasons related to the pandemic.  Federal law provides a number of protections to employees.  Among other things, it requires employers to provide paid leave to employees who miss work because they are caring for a COVID-19 patient, or a child who is home because a school is closed due to the pandemic.  This will catch many employers unaware and lead to serious legal exposure.
Employers must take care when imposing terminations or salary reductions against employees amidst the pandemic, or they could face a breach of contract lawsuit – even where the actions are a result of the financial exigencies created by COVID-19. Instead, employers should review any written employment agreements and confirm that the proposed action is permitted (or defensible) before doing so. A failure to consider existing contractual obligations could result in a claim for breach of contract.
Throughout the country, a number of employees have alleged various forms of discrimination in connection with COVID-19 layoffs and reductions in force (RIF). And a number of employees have alleged Constructive Discharge in violation of public policy and in connection of COVID-19. Businesses must demonstrate fairness and consistency in their practices. The underlying criteria for selecting employees affected by a layoff, RIF or termination should be prepared in the event of litigation. Employers need to create a standard protocol. First, the selection criteria should be objective and based on measurable data. Second, the performance metrics should be applied fairly and consistently, by the supervisor and across different supervisors.
Employers should have policies and procedures in place for the prompt identification and isolation of sick people. Have a company meeting to lay out hygiene and social distancing rules after explaining to employees that their health and safety is the company's number one priority. Explain the importance of team members working together toward the common goal of protecting each other, as well as the customers of the company. Announce that each employee will be expected to sign an agreement to comply with the company's new illness prevention rules, and to submit to daily health screening before beginning work. The health screenings will include taking temperatures with touchless thermometers. This is an excellent opportunity to help establish a comfort level so employees will feel safe when they come to work. If a COVID-19 death occurs, consider how you can assist the family, including assistance with funeral costs.
To get your team on the same page with an attorney-drafted agreement for employees to stay home when they are sick, to disclose relevant health information and to follow company rules for illness prevention, click here  to read more.
Utilize OSHA's most recent guidelines as a resource when creating return-to-work plans and policies. OSHA's directives on implementing the identified guiding principles and FAQs may assist employers in safely reopening their businesses and workplaces. While the guidance is in the form of non-mandatory recommendations, OSHA has stated that an organization's good faith efforts to comply with its recommended guidance will be taken into "strong consideration" when determining whether to cite violations and has indicated the General Duty Clause may be the basis for violations if employers do not engage in such good faith efforts. Such citations could also be evidence of an employer's failure in a civil lawsuit.
Employment lawyers aggressively seek opportunities to sue employers and they see COVID-19 as a great opportunity reap rewards because most companies will have no documentary evidence that they had an organized system in place to diligently monitor worker health so as to identify and isolate those who may transmit COVID-19.
Our Employer's COVID-19 Protection Crash Course explains how to create a good paper trail for identification and isolation of employees with COVID-19 and it includes a strong written Agreement places employees on notice of the risk of COVID-19 in the workplace.  It is a good starting point as part of a larger risk management and documentation program designed to help defeat employee lawsuits.
Is my business at risk of legal claims arising from COVID-19?
Will workers compensation protect me if my employees get COVID-19?
What CDC, OSHA, and state rules do employers need to know?